While we're sad to see 2016 come to an end, we're simultaneously excited to welcome the first of January here at The Loft.
Partly because, yes, it is the New Year, and who doesn't like a little champagne celebration? But, also because the month of January brings us wintery inspiration for those cold weather themed photo shoots and sparkling winter weddings.
We don't know about you, but when we think of a January wedding, thoughts of wintery whites and crisp sparkly accents dance across our heads like the sugar plum fairies. This wintery season, however, we've taken inspiration in something a little different—we're saying hello to January with a farewell to the 2016 Pantone colors of the year, Rose Quartz and Serenity.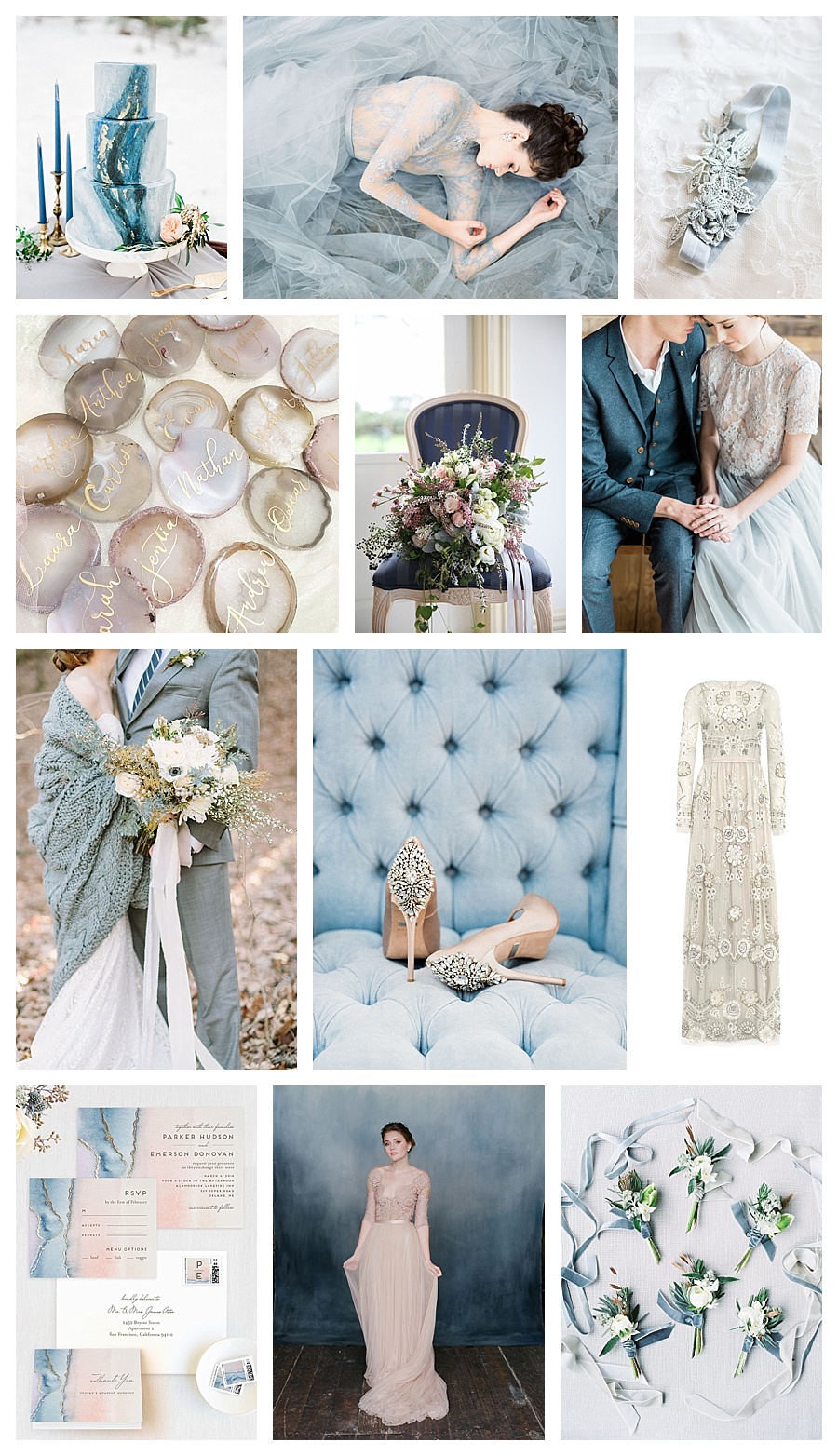 Dusty blues mixed with the faintest of blush and nude make for a truly spectacular and unique wintery themed shoot. We say add some hints of silver and antiqued gold accents and you've got yourself a winter approved elegant and feminine color palette fit for a princess.
Check out our Winter Photo Shoot Inspiration board over on Pinterest to see how incorporating these two winning Pantone hues of 2016 can help you ring in the new year with wintery style!
______
Images Left to Right / Top to Bottom
1. Photo: Kristen Joy Photography / Cake: Las Vegas Custom Cakes / Source: Wedding Chicks
2. Photo: Maria Lamb / Dress: Emily Riggs / Source: Green Wedding Shoes
3. Garter / Source: Percy Handmade
4. Agate Slices / Source: Etsy
5. Photo: Roam and Wander Photography / Source: Polka Dot Bride
6. Photo: Whiskers and Willow / Source: Style Me Pretty
7. Textured Winter Styled Shoot by Kati Mallory / Source: BlogLovin'
8. Photo: Kristen Joy Photography / Shoes: Fit For A Bride / Chair: Nostalgia Resources / Source: Wedding Chicks
9. Dress: Needle and Thread / Source: The Guardian Fashion
10. Minted
11. Photo: Corbin Gurkin / Source: Green Wedding Shoes
12. Photo: Sarah Hannam Photography / Source: B.Loved Blog
Save
Save
Save
Save
Save
Save
Save
Save